About Us
Automatic Door Doctors is a commercial door company, based in the Denver Metropolitan area, that repairs and installs automatic and manual doors. Our AAADM certified technicians have over twenty years of experience in the industry. Rated A+ by the BBB, we are small enough to know our customers by name and large enough to take care of you with our extensive inventory and technical expertise. Getting an automatic door installed has never been easier and more economical.
Our core values are integrity, quality, innovation, and communication. We strive to uphold these in everything we do.

Integrity
Always do the right thing no matter what it costs our company. Treating customers how we would want to be treated is our number one priority.

Quality
Ensure our technicians are well trained and equipped to complete all jobs. Use attractive materials made to last.

Innovation
Strive to find cost-effective solutions that a typical door company would miss. Offer creative and appealing solutions to every customer.

Communication
Keeping our customers, vendors, and technicians on the same page, so jobs can be completed quickly and in accord with our customers' expectations. From start to finish you will be informed and guided through the process.
You will find information about hours, billing procedures, warranties, etc on our policy page.
At all times, you can reach someone at our office to answer questions or find solutions. We are extremely grateful to all of our customers who have given us an opportunity to serve them. We look forward to many more years of success.
Warmly,
Mike Sajdak
Operations Manager
Our Team
We look for employees that are conscientious and and competent. Meet our team members.
Mike Sajdak / Owner, Operations Manager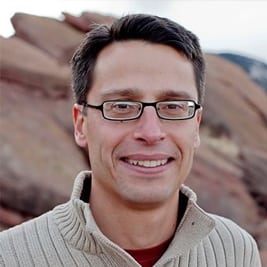 Mike oversees the operations of the company and ensures that the company's core values are visible in everything we do. Mike started his career in 1995 with Ernst & Young Denver and then moved into the explosives business for mining services. In 2002, Mike became the Chief Financial Officer of InsureMe where he helped grow the company from $3M in sales to over $50M. Two years after helping sell InsureMe to Bankrate, Mike left and co-found Automatic Door Doctors in 2010. Since then, it has been Mike's goal to hire the right people and treat customers as he would want to be treated. When not working, Mike enjoys time with his family, running, riding bike, and volunteering at Parker Adventist Hospital.
Mike Smith / Owner, Lead technician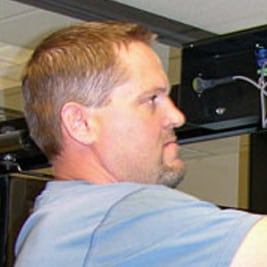 Mike Smith graduated from college and decided to open up his own car body repair shop. After several years he closed shop and started working for local body shops. After growing tired of fixing cars, Smith obtained an opportunity to work for Stanley Access Control in Denver. At Stanley, Mike gained experience repairing and installing commercial doors throughout the Denver area. Eventually, Mike made the decision to start his own door company, Automatic Door Doctors, which has been growing by leaps and bounds founded on great customer service at a fair price. In Mike's free time, he enjoys dirt biking and spending time with his beautiful wife and son.
Ruth McDevitt / Office Manager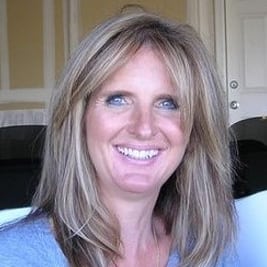 Ruth spent 20 years as a legal secretary … 13 years before she had her daughters and 7 years on a part-time basis after, allowing her to be home when they got home from school. Ruth's family is her first priority and she loves spending as much time as possible with them. Ruth loves horseback riding, the outdoors and any and all activities she can find that keep her in the sunshine! Ruth has worked with ADD since April 2014 and states "I thoroughly enjoy working with each and every one of the team members. ADD is an incredible company!"
Marianne Myhre / General Assistant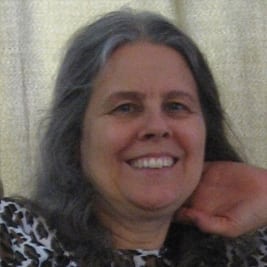 Born in Holland, having lived in Sweden, and Canada, having traveled a bit around northern Europe, and with relatives of all colors from countries as far away as Norway, Indonesia, India, Ethiopia, and Guatemala, Marianne enjoys people, cultures, languages and guessing accents. She successfully homeschooled her 2 now adult children, then got both a bachelor's and master's degree in counseling. She enjoys reading, writing, walking in nature (national and city parks, botanical gardens, zoos, beaches, lakes, rivers, especially among the pines), visiting the elderly, mentoring and just being there for others.
Adam Bruce / Door Technician
I was born and raised in Colorado. Construction has been a part of my life since I was a youngster. Professionally, I bring 14 years of construction experience to the team. I also spent 10 Years of my life in Law enforcement. I've been known to be a jack of all trades. I'm a self motivated individual who tends to be a bit of a perfectionist. I like to work but love to be with my family.
Brad Haskall / Door Technician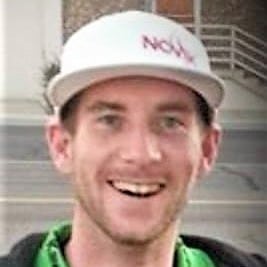 Brad is an avid dirt bike rider who places a high value on free time. That said, he understands that one must make money to survive. As a result, he has chosen to help people with their commercial door needs by working for Automatic Door Doctors. To Brad's surprise, he really enjoys making customer's happy and the friendships he has made at Automatic Door Doctors.
Darin Baker / Door Technician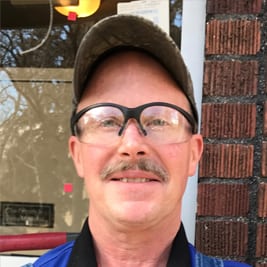 Darin is from Denver. He is a Certified Automatic Door Inspector and has been doing this work professionally for 15 years. But his most important and most challenging job is being a single father to two teenagers, a daughter and a son. When he is not working or with his children, he likes to ride dirt bikes. Darin says that Automatic Door Doctors is a great company because it is small and the people associated with it are good people.
Joe Witham / Door Technician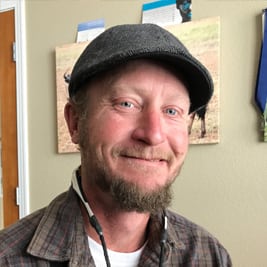 Joe is self motivated and determined to keep customers happy. He enjoys time with his family and tries to maintain a work/life balance. Joe prides himself in having a great work ethic. It won't take you long to realize that Joe has a great attitude and a "can do" attitude.
Lance Fisher / Door Technician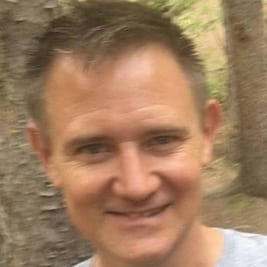 Lance loves to travel. He started traveling when in High School, visiting Russia, Finland, and Denmark. Then he joined the Navy and enjoyed traveling the world for 5 years. A treasured experience is his visit to Israel at age 20 where he was baptized in the Jordan River. Lance owned his own home theater business in Washington for 12 years. Today he does electronics, access control and automatic door work for ADD. He loves his wife and two sons. He enjoys playing nerf guns, Frisbee and ball with them. He enjoys hiking, mountain biking, dance and music, playing with his pets, problem solving, and being there when he is needed. He is a consistent volunteer at his church.
Steve Cochran / Door Technician
Steve brings 15 years of construction and project management experience to the Automatic Door Doctor team. When he's not installing or repairing doors, you can find Steve spending time with his amazing daughters, getting lost in the great outdoors or playing music.
Thomas Alexander / Door Technician
Thomas has lived in Denver all his life. He graduated from the University of Denver, with two Bachelor's degrees, and a Master's in Accounting. He is a commercial airline pilot, and a commercially licensed contractor. He installs Hollow metal doors, glass walls, aluminum storefront assemblies all over the metro area. He loves to hike, ski, kayak, and work out and he gives back to the community by spending 50 hours annually doing charity work.
Steinar Myhre / Assistant Tech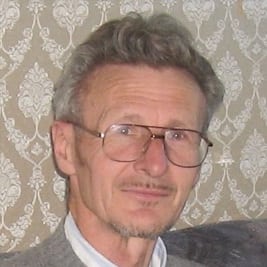 Steinar is a retired pastor and artist. He was born in Norway, and has lived in Ethiopia, Denmark, Germany, Sweden and Canada. He speaks, English, Norwegian, Danish, German and some Spanish. Steinar has a Bachelor's degree in Computer Drafting. He likes to read, give personal Bible studies, teach Bible in church, put small spiritual messages on Facebook, mentor, draw and paint. He enjoys music, taking pictures, hiking, nature (mountains, water, flowers, trees, clouds), flying, skiing, waterskiing, and playing with his cat.